Comment by tonytran2015: Melbourne, the capital of the State of Victoria of Australia, is also following a similar path:
Spending on questionable issues are now 85/15 times of spendings on on core functions of fixing local roads and removal of rubbish

(Refences:

[1]. https://www.9news.com.au/national/council-rates-skyrocketing-melbourne-australia-how-to-fight-it/e4618061-a1c1-4b13-a1ca-fc499a308b4d ,

[2]. https://www.news.com.au/national/victoria/news/stonnington-council-in-victoria-slammed-for-spending-taxpayer-money-on-foreign-aid/news-story/2ceb797006331ef970bac8815ba1d405 )
International Liberty
San Francisco used to be famous for cable cars.
Now it's getting well known for its "poop patrol"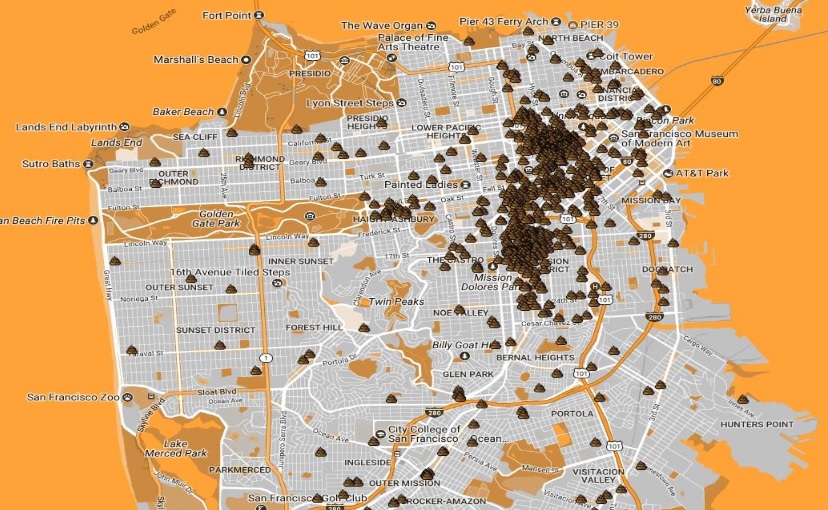 and maps that warn people about the ubiquitous presence of human excrement.
Why are people defecating on city sidewalks? Because there's a major problem with government-created homelessness thanks to rent control and zoning restrictions.
And homelessness gives us our topic for today because we have an astounding example of government waste.
More specifically, a story from the San Francisco Chronicle nicely summarizes the efficiency and competence of the public sector.
An experiment to put a homeless shelter in a San Francisco public school gym has so far been a costly failure, …costing taxpayers about $700 for each person who spends the night. …only five families have used the facility at 23rd and Valencia streets in the Mission, with an average occupancy of less than two people per night… The facility is…
View original post 360 more words