https://www.ukrinform.net/rubric-polytics/3451287-kuleba-proposes-deal-to-the-world-you-help-ukraine-fights-and-defeats-russia.html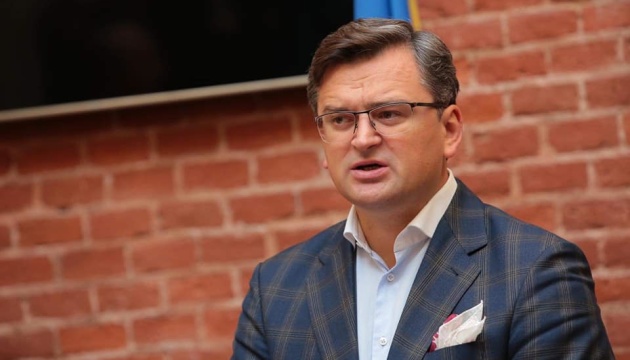 Kuleba proposes deal to the world: You help, Ukraine fights and defeats Russia
At a meeting of the G7 foreign ministers,
Minister of Foreign Affairs of Ukraine Dmytro Kuleba proposed a fair deal to the world leaders: the world provides Ukraine with the necessary support, and Ukraine defeats Russia.
"Grateful to G7 ministers for inviting me. We discussed ways to take the military, economic, and humanitarian assistance for Ukraine
to the new level.
Ukraine proposes a fair deal: the world provides us with all the support we require; we fight and defeat Putin in Ukraine,"
Kuleba posted on
Twitter
.
As reported, Kuleba is on a visit to Brussels on April 7 to
participate in G7 ministerial meeting, NATO ministerial meeting and hold
bilateral meetings with the foreign ministers of six countries.