https://www.ukrinform.net/rubric-ato/3687905-usv-threat-constrains-operations-of-russias-black-sea-fleet-uk-intel.html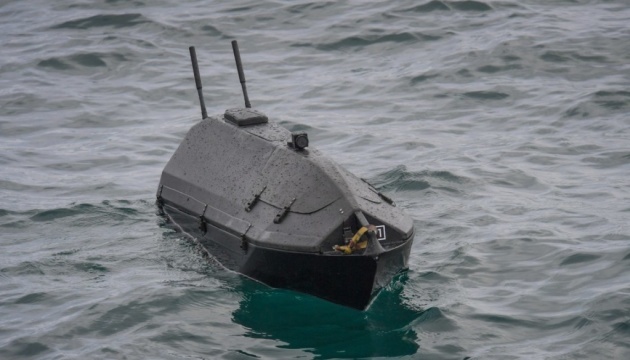 USV threat constrains operations of Russia's Black Sea Fleet – UK intel
27.03.2023 11:40
The uncrewed surface vessels (USV) threat likely continues to constrain operations of Russia's Black Sea Fleet.
The relevant statement was made by the Ministry of Defence of the United Kingdom on Twitter, referring to the latest Defence Intelligence update, an Ukrinform correspondent reports.
On March 22, 2023, at least three uncrewed surface vessels (USV) and one uncrewed aerial vehicle reportedly attempted to strike the Russian naval base of Sevastopol, in occupied Crimea.
Open source reports suggest that one USV was stopped by defensive booms, while two were destroyed in the harbour. Russian officials said that no Russian vessels had been damaged.
According to the UK intelligence, a previous USV attack on Sevastopol on October 29, 2022 reportedly damaged the minesweeper Ivan Golubets and the frigate Admiral Makarov.
Even though the new attacks likely failed to damage any military assets, the USV threat likely continues to constrain operations of Russia's Black Sea Fleet, the UK intelligence concluded