https://www.ukrinform.net/rubric-ato/3494108-ukraine-posts-review-of-russias-latest-fake-news.html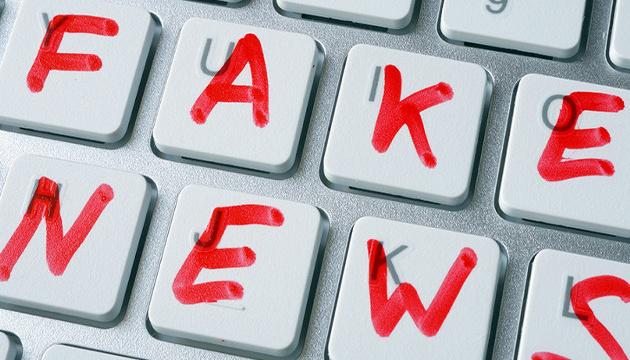 Ukraine posts review of Russia's latest fake news
The Center for Countering Disinformation at
the National Security and Defense Council has released a selection of
misinformation, fake reports, and manipulations produced by Kremlin
propaganda on May 27.
That's according to the Center's
Telegram
channel, Ukrinform reports.
In particular, local media in Bryansk, a regional center close to the
border with Ukraine, spread misinformation about a "nuclear strike"
that Ukraine was allegedly preparing to inflict. At the same time, it is
emphasized that, had Russia not started a war against Ukraine, Kyiv
would have used "dirty radiation bombs" against Belgorod, Bryansk,
Rostov-on-Don, and Simferopol. In this way, the Russian media justify
the launch of a war of aggressive against Ukraine, the Center stressed.
Meanwhile, in the occupied city of Mariupol, the invasion forces
circulate at the humanitarian aid distribution points a newspaper
claiming that "Mariupol was captured without destruction and civilian
deaths."
At the same time, the Russian Ministry of Defense is spreading
misinformation, accusing the United States of involvement in the
monkeypox outbreaks in multiple countries: "The disease was brought from
Nigeria, where four American biolabs are located. At the same time,
Ukraine-based laboratories were also connected with them. "
As Ukrinform reported, the Kremlin, through former Italian General
Leonardo Tricarico, made yet another attempt at nuclear blackmail of the
world, calling for Ukraine to negotiate with Russia and ultimately
surrender