https://www.ukrinform.net/rubric-ato/3624579-us-considering-sending-patriot-systems-to-ukraine-defense-official.html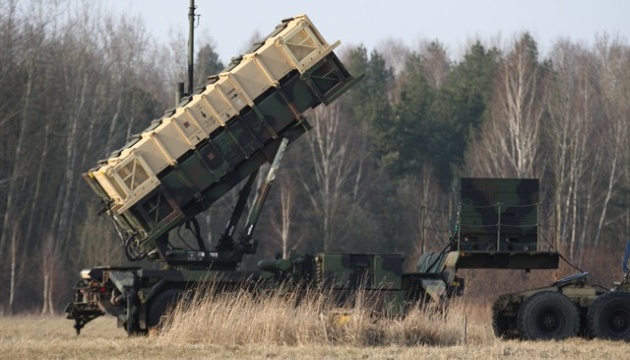 US considering sending Patriot systems to Ukraine – defense official
29.11.2022 23:42
The United States is considering sending Patriot air defense systems to Ukraine to support their air defense capabilities against incoming Russian attacks.
A senior U.S. defense official told this to reporters on Tuesday, Ukrinform reports, citing CNN.
"All capabilities are on the table," the official said when asked if the U.S. was considering sending Patriot batteries specifically to Ukraine.
"Patriot is one of the air defense capabilities that is being considered," he said.Read also: NATO mulling transfer of Patriot systems to Ukraine – Stoltenberg
The official also noted that air defense of Ukraine is the U.S.'s "top priority."
"We're looking at all the possible capabilities that could help the Ukrainians withstand Russian attacks, so all the capabilities are on the table, and we are looking at what the United States can do, we're looking at what our allies and partners can do, and looking at combinations of capabilities that would be useful," the official added.
However, later on Tuesday, Pentagon press secretary Brig. Gen. Pat Ryder told reporters during a briefing that the U.S. has "no plans to provide Patriot batteries to Ukraine" right now. "But again we'll continue to have those discussions, and when and if there's something to announce on that front, we will," he added.